PRINT QUALITY SEASON'S GREETINGS CUSTOMIZES CARD IN LAGOS CALL EMMANUEL ON 08176499649,09021612751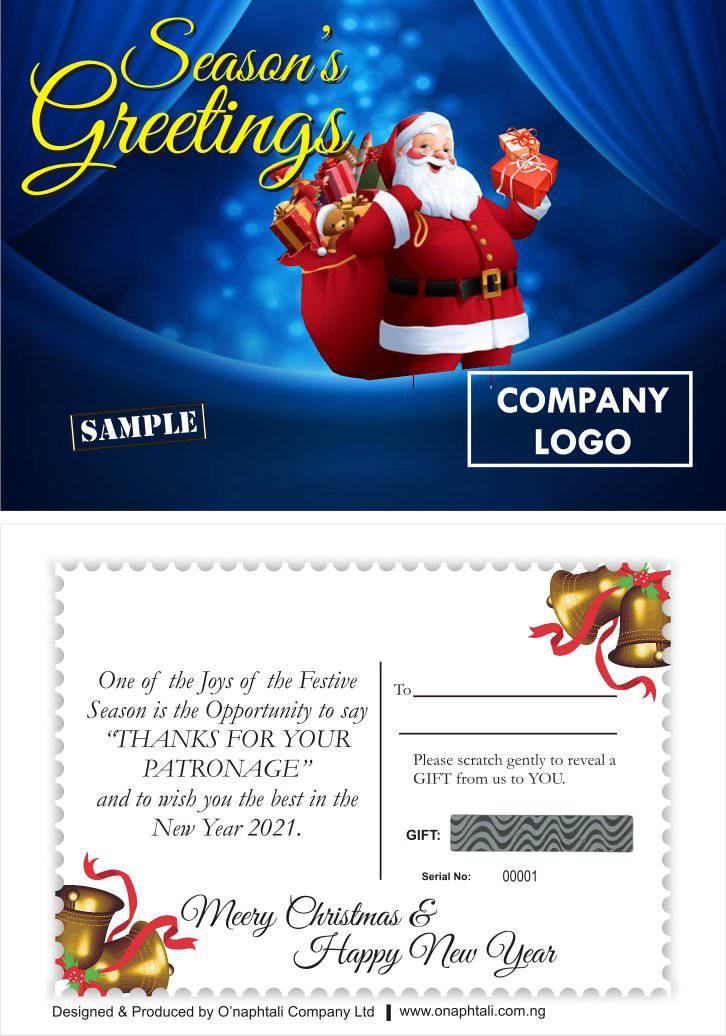 Bring on your PRINTING job to us for a perfect printing output.
We can help you print a well CUSTOMIZED SEASON'S GREETINGS SCRATCH CARDS that suit your business.
You can call Emmanuel on 08176499649,09021612751 or visit our website at www.onaphtali.com.ng or email emmanuel@onaphtali.com.ng for more information about our printing services.