FOR ALL YOUR GENERAL PRINTING CALL EMMANUEL ON 08176499649.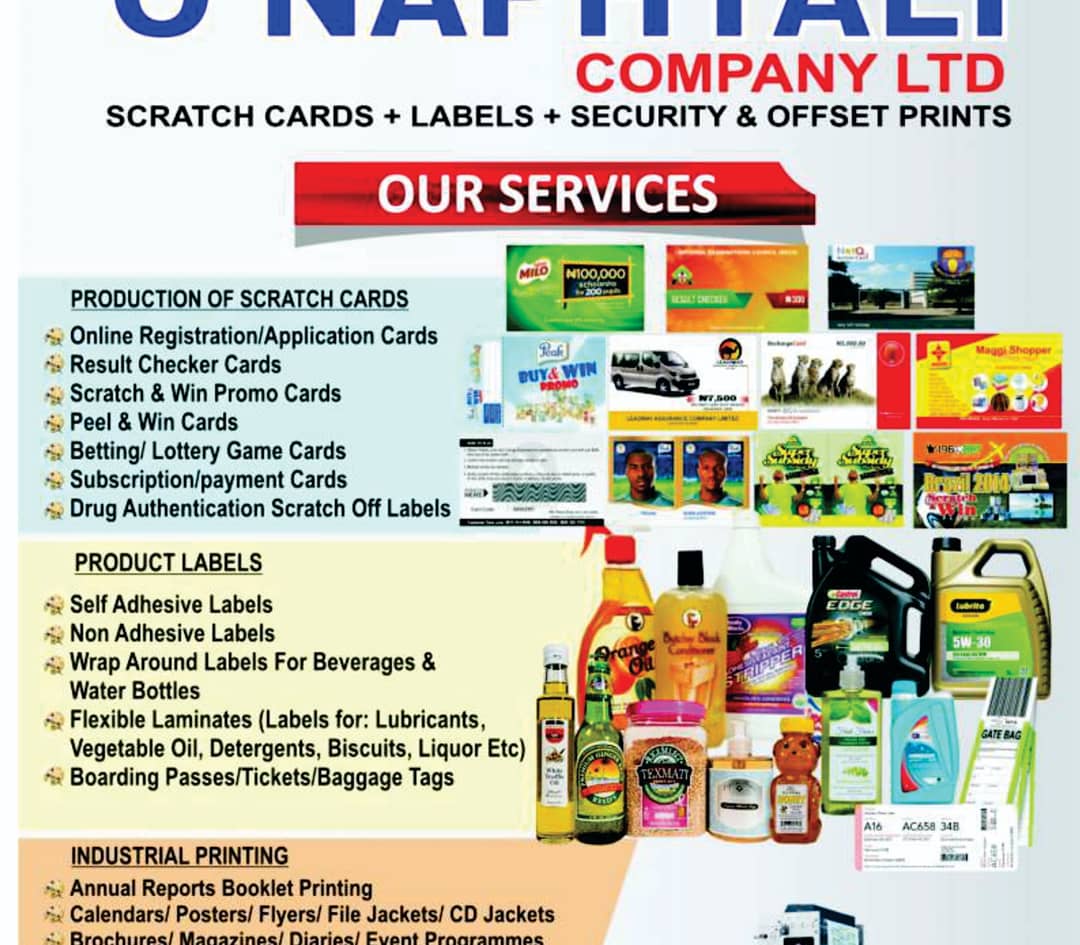 We have the solution to all your printing needs (SCRATCH CARDS, PRODUCT LABELS, AUTHENTICATION LABELS, BAR CODE, QR CODE, SECURITY PRINT, INDUSTRIAL PRINT ETC)
Call Emmanuel on 08176499649, 09021612751.
You can visit our website at www.onaphtali.com.ng or send an email to emmanuel@onaphtali.com.ng for more information about our unbeatable printing services.