CONTACT BUKOLA ON 09099355873 TO PRINT AUTHENTICATION LABELS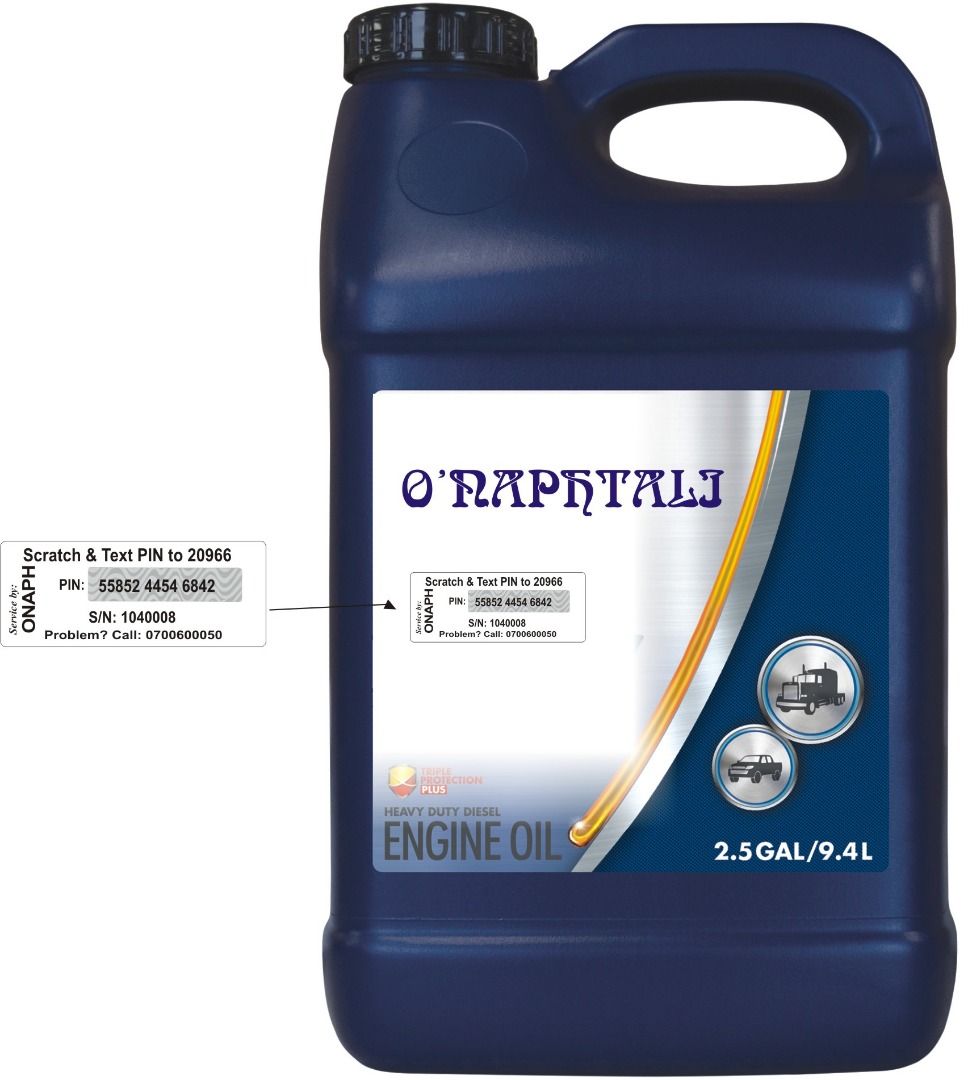 Protect your products from being counterfeited and your documents from being forged by authenticating them.
Not only does counterfeiting and forgery pose a health threat to consumers, it negatively affects the brand of the producers and make them lose revenue.
At O'Naphtali Company limited we print Scratch off foils directly on your product which can be used for scratch and win promo, Authentication of products e.t.c.
For further inquiry contact Bukola on 09099355873,09077104291 or send an email to bukola@onaphtali.com.ng.
You can also visit our website on www.onaphtali.com.ng.