CALL CHINEDU ON 09022536974 TO PRINT SEASON'S GREETING SCRATCH AND WIN CARD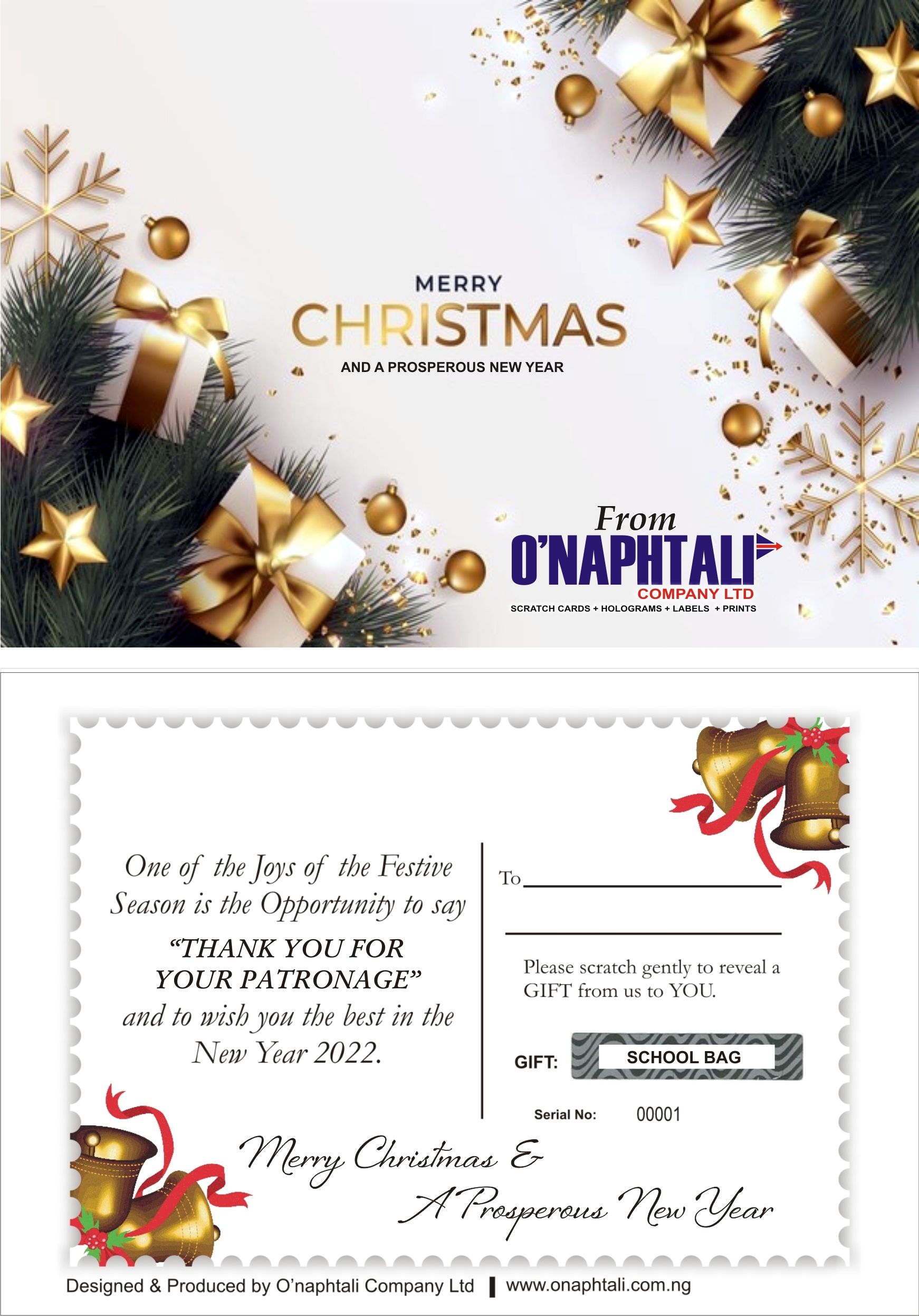 Gift your customers a Season's Greeting card and reward them through a scratch and win promo this festive season. All in one card.
Contact Chinedu on 09022536974 or send an email to chinedu@onaphtali.com.ng to discuss further
Visit www.onaphtali.com.ng to see our amazing printing services.