CALL BUKOLA ON 09099355873 TO PRINT YOUR SCRATCH CARDS, PRODUCT LABELS PLASTIC CARDS, PRODUCT AUTHENTICATION LABELS ETC.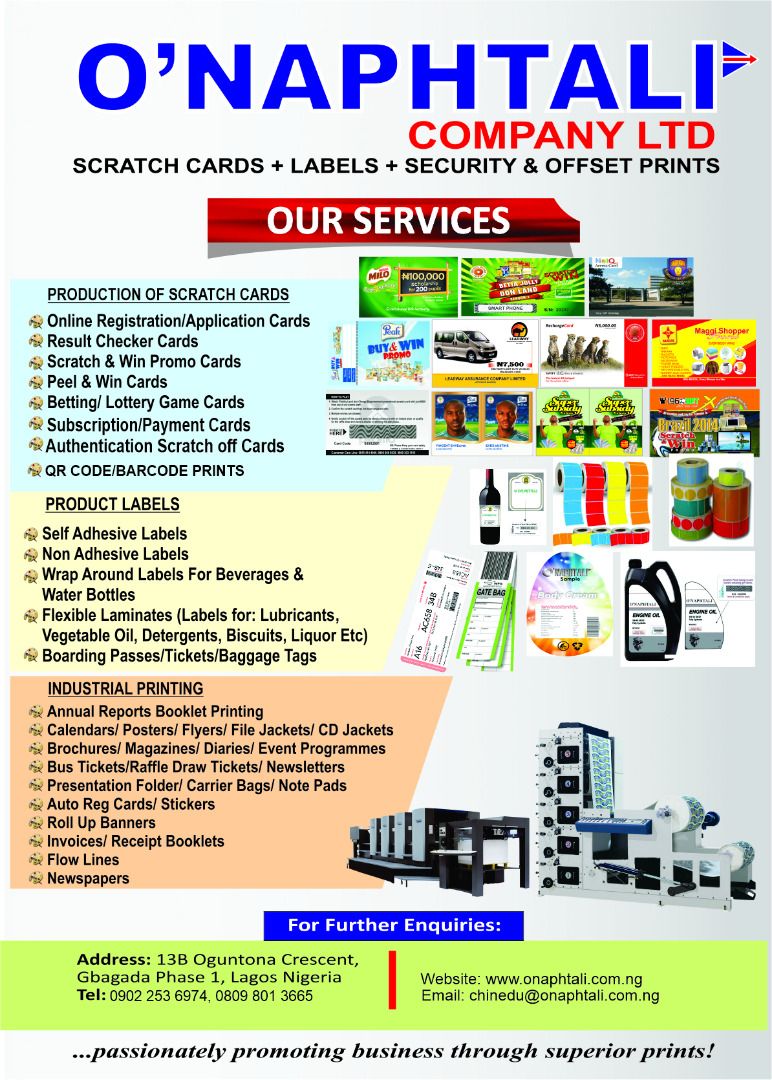 Print with professionals, Print with O'Naphtali Company Limited where quality printing is guaranteed.
Visit us at www.onaphtali.com.ng for more information about our unique services on.....(Scratch cards, Product labels, Authentication labels, Industrial print, plastic cards, and lots more....).
You can also call Bukola on 09099355873 or send an email to bukola@onaphtali.com.ng