CALL BUKOLA ON 09099355873 TO PRINT YOUR SCRATCH CARDS, PRODUCT LABELS, AUTHENTICATION LABELS ETC.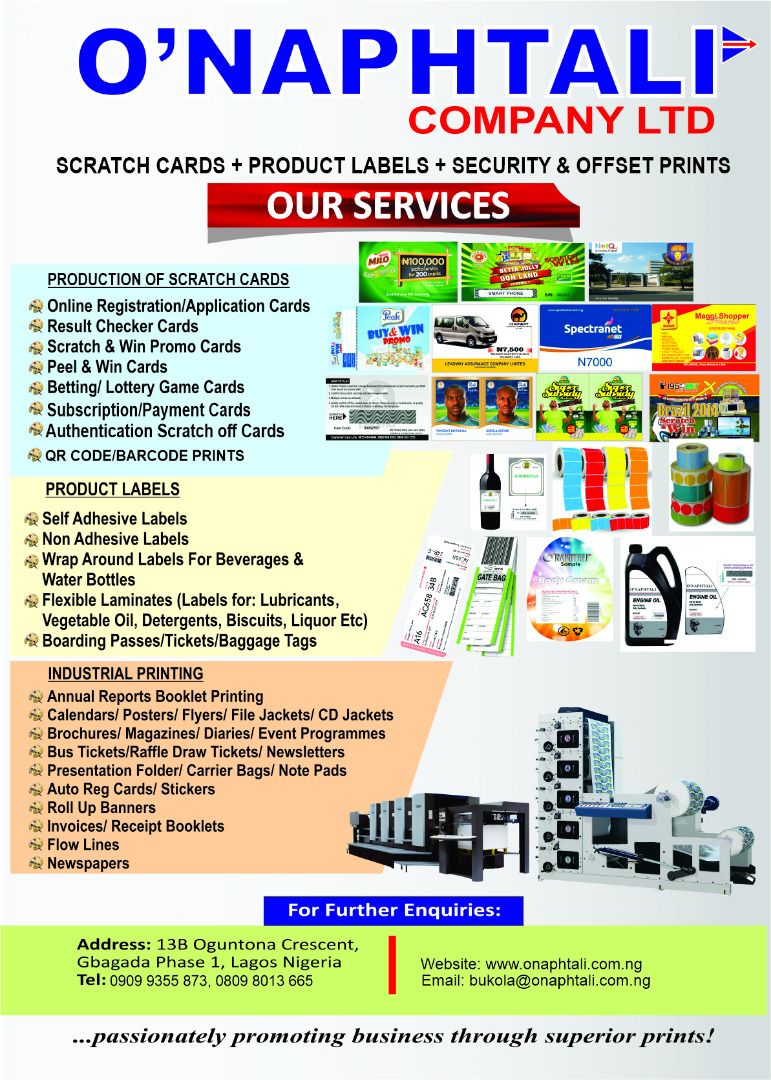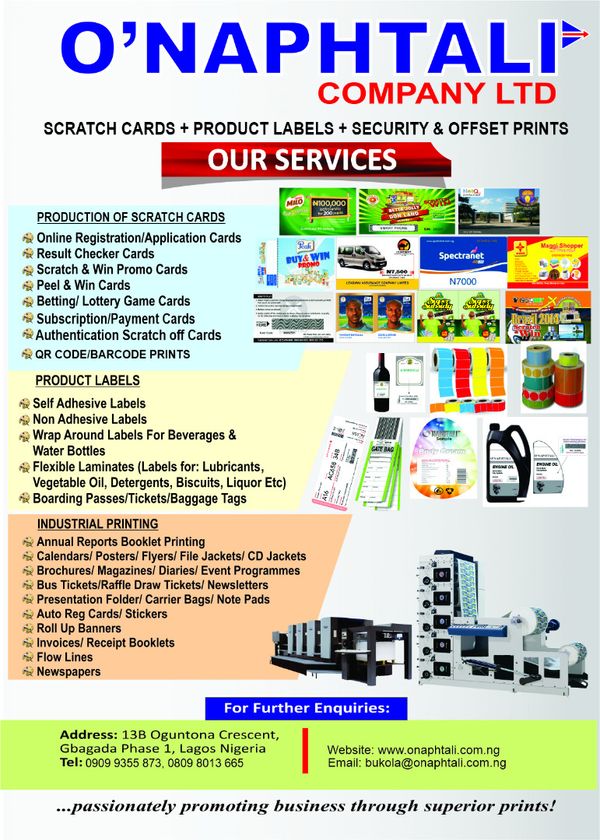 We are more than just ink on paper.We are your one-stop shop for all printing needs.We are equipped with state of art machinery and highly skilled technical staff that will deliver printing jobs just the exact way you imagined and described!
O'Naphtali Company Limited has got you covered...
Visit our website on www.onaphtali.com.ng for more information or call Bukola on 09099355873.
You can also send an email to bukola@onaphtali.com.ng.